Over the last fortnight I have been in residency at Frontyard with artists, geographers, musicians, architects and residents, researching the area proposed by the Inner West Council as the 'Sydenham Creative Hub'. Council has proposed changes to the current planning controls with the aim to further their vision for the area as 'a vibrant entertainment and employment precinct where live music venues, small bars, restaurants and cafés thrive alongside traditional and creative industries.' (IWC 2017)
This residency came our of a community meeting hosted by Frontyard and Scratch Space in May 2017 to talk about the future of the neighbourhood (documented here). The idea was to start a conversation between some of the many different creative spaces including studios, businesses, manufacturers, galleries, bars, and community spaces to strategise and make sure we are creating the future that we want in the neighbourhood.
As a local resident, I am very interested in this conversation, and in particular the way it intersects with all the broader developments in this city (West Connex, Sydenham Bankstown Urban Renewal Corridor, the Victoria Road Precint, the Carrington Road Precint, the Lock Out Laws, Creative Industries economic policy, the list goes on). What kinds of spaces are needed to keep creativity flowing in our neighbourhoods? Are there unexplored synergies between the needs of artists and manufacturers that can help shape more creative futures for everybody?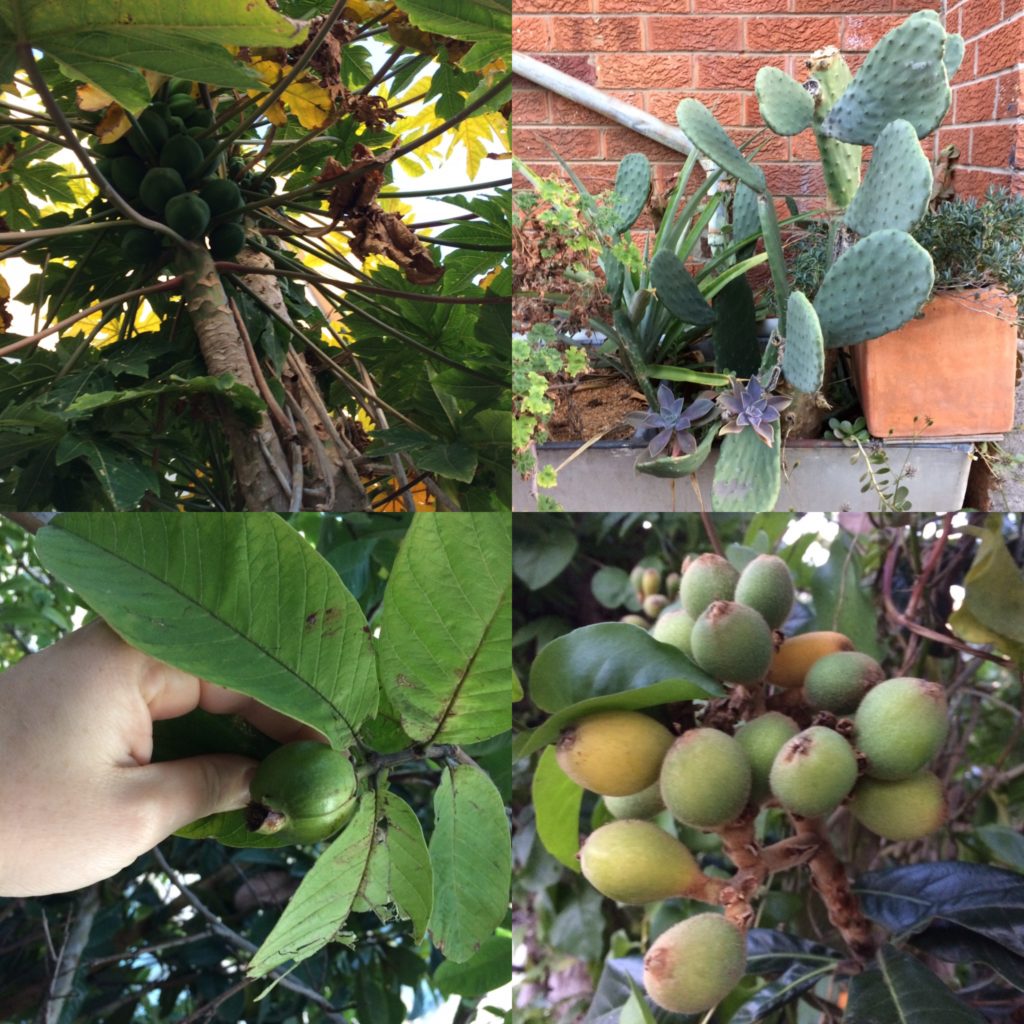 I have also been interested in this area as part of Mapping Edges research, and have walked it thoroughly, looking at the many ecological edges that exist in this industrial zone. One thing that is noticeably absent from any of the planning documents is an ecological dimension. There are already many food producing plants growing in public spaces in the area including guava, chilis, banana, papaya, loquat, and lemongrass, as well as several properties that are hosting veggie gardens in raised beds. Garden Street, which runs adjacent to the Sydenham Pit and Pumping Station, is an example of food producing industrial edge, located between factories and the Sydenham reservoir. The significance of the Pumping Station at the reservoir is described by Sydney Water as 'a very good example of a utilitarian building displaying inter-war Mediterranean style architectural details.' I wonder if the fruit trees along Garden street are another of these details but I am yet to confirm.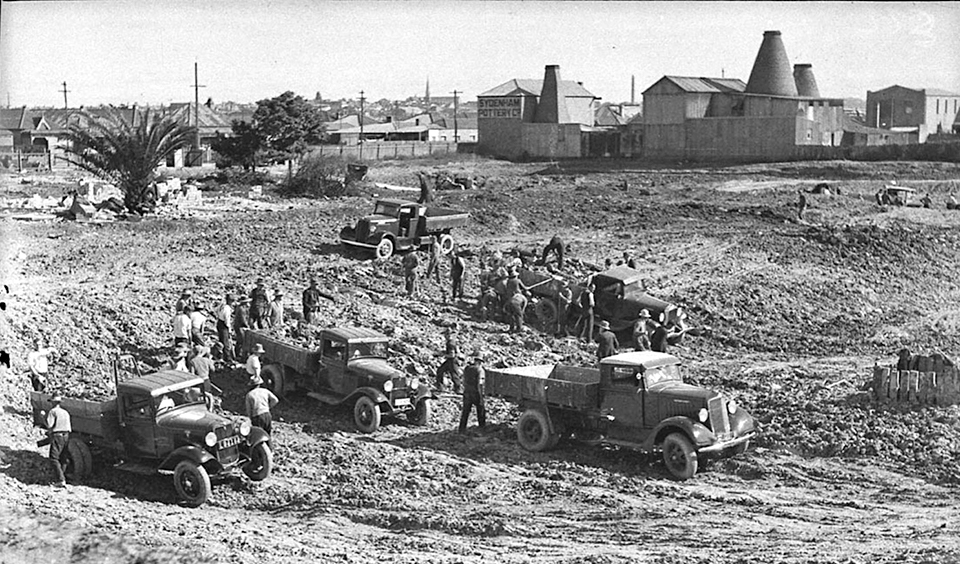 From the collection of the State Library of New South Wales [hood_12569 / Home and Away 12569] (Mitchell Library)
For further information, the public documents about the Sydenham Creative Hub proposal are located here.
Save