Information and Cultural Exchange: A Study of Best Practices in Community Building, Participation and Cultural Citizenship Through Creative Practices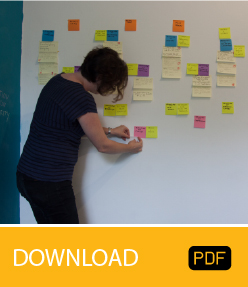 This study relates to the NRP 2: 'Strengthening Australia's social and economic fabric'. This project offers new approaches to questions of cultural diversity beyond multiculturalism by bringing together the notions of culture and citizenship, thereby reframing the international debate over cultural citizenship within the Australian context.
The project places Australia at the leading edge of research on new media, creative practices and citizenship by developing models of 'evaluating evaluation' and benchmarking participation, belonging and cultural citizenship. The research will contribute to improved funding, evaluation and policy priorities for key Arts agencies such as The Australia Council and Arts NSW. This paper reconsiders the story of permaculture, developed in Australia in the mid-1970s by Bill Mollison and David Holmgren. This paper considers permaculture as an example of counterculture in Australia.
In keeping with permaculture design ecological principles, we argue that today permaculture is best understood as part of an assemblage of design objects, bacteria, economies, humans, plants, technologies, actions, theories, mushrooms, policies, affects, desires, animals, business, material and immaterial labour and politics and that it can be read as contrapuntal rather than as oppositional practice.
Subjects:
Cultural Studies, Language, Communication and Culture, Cultural Citizenship, Media Interventions, Multimedia Arts, Performance Arts, Social Cohesion, Transnational Identities