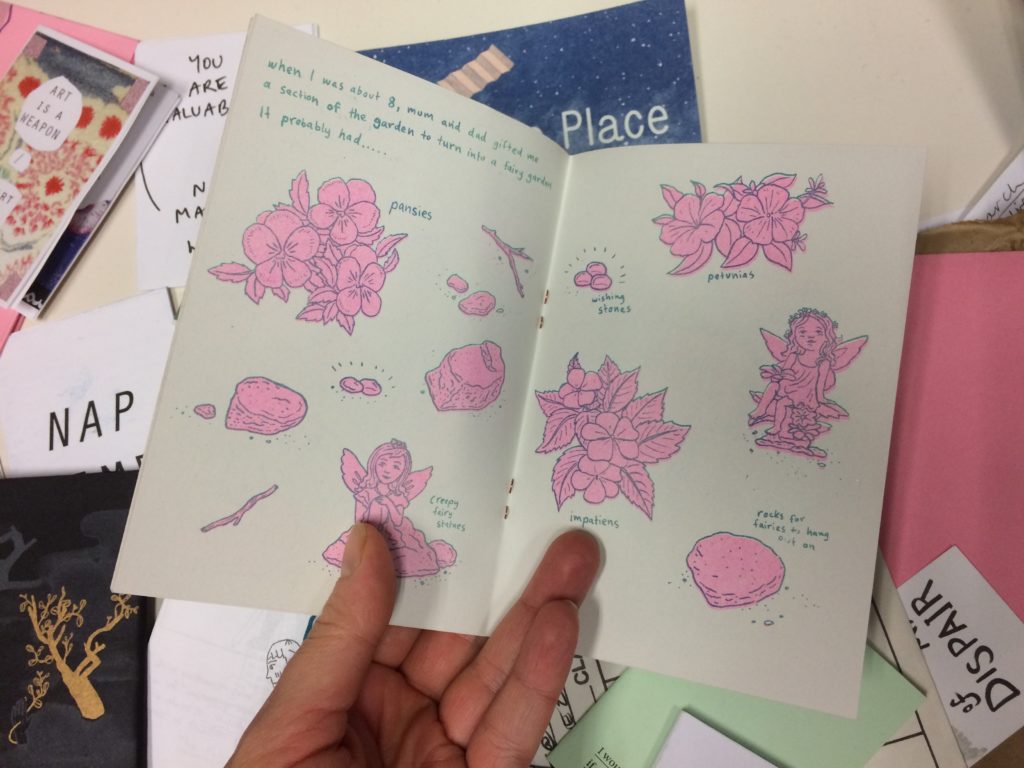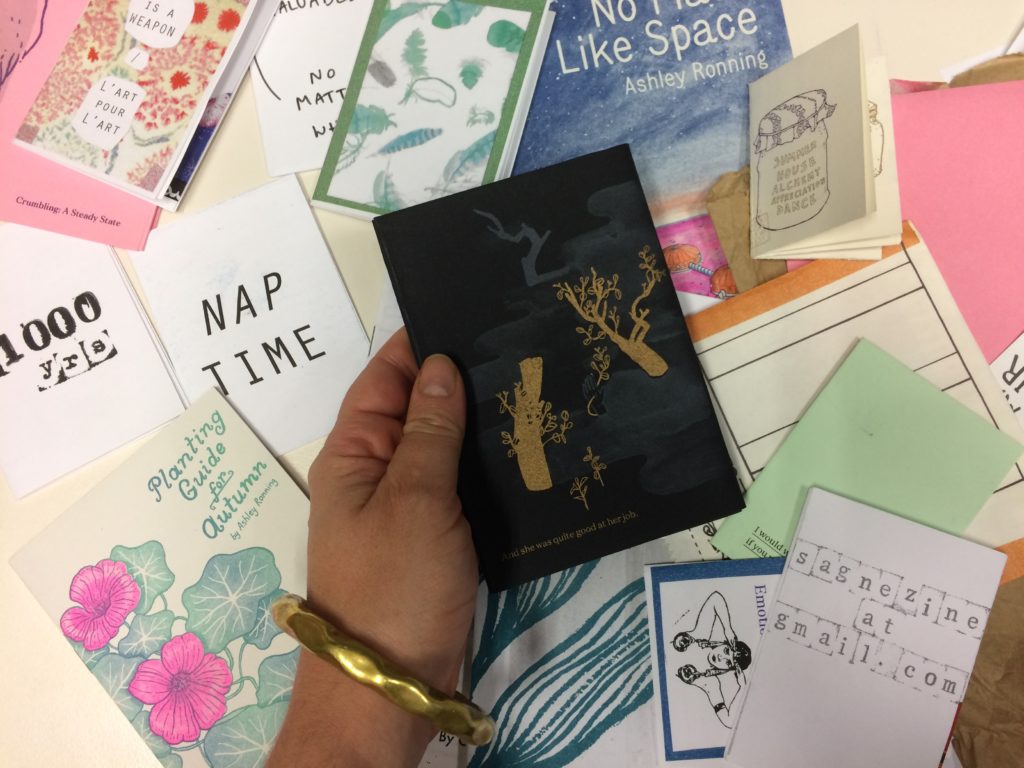 Last weekend, I found myself at the Other Worlds Zine Fair at Marrickville Town Hall. I was shopping, not selling, which was quite a treat. If you are not sure of the significance of zines, a good place to start is Jessica Lymn's thesis 'Queering the archives: the practice of zines' which is available for download here. Dr Lymn argues that 'Zines and zine practices unsettle assumptions of archival spaces, and through this archives can be reimagined as generative and productive sites of practice and knowledge, rather than static sites of fact and record.' This unsettling is important, working at cultural edges and using 'scavenger techniques' to open up different ways of seeing and understanding the world.
As Sydney does not have a space dedicated to selling zines, informal market places like Other Worlds take on a special significance. Born out of the 2014 Bienalle boycots of Transfield (the service providers for Australia's offshore immigration detention centres), Other Worlds has been collectively organised since 2014. It is wild, colourful, and friendly.
Always researching, I went looking for zines about walking or plants. I already knew this was not an impossible task, because of the lovely Vanessy Berry and Making Time by Tessa Zettel and Suzie Nelson.
First up I went to visit UTS Visual Communication graduate Ella Cutler, who runs Saints Press. Her zines are exquisite and I bought 'Ishmerai', the story of a gardener who was quite good at her job printed with beautiful metallic inks on black paper. I am now co supervising Ella's Masters project currently titled 'Brief Indignities: A visual investigation of microaggressions experienced by young Lesbian, Bisexual, Pansexual and Queer (LBPQ) women in their everyday lives'. 
And a new discovery (and favourite purchase) was 'Planting Guide for Autumn' (pictured top) by Melbourne-based illustrator Ashley Ronning. Ashley's very informative planting guide presents a small history 'through memories connected to plants'.